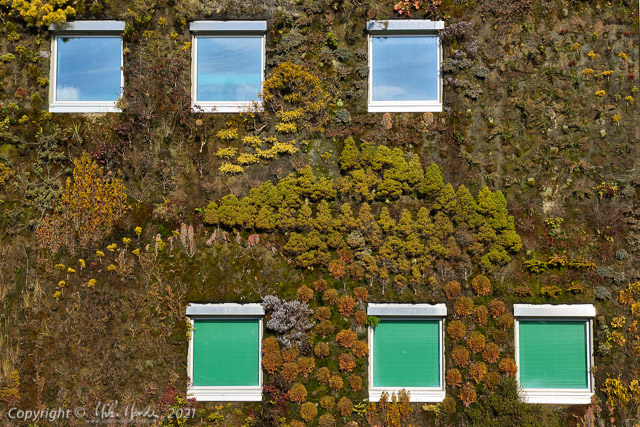 Gallery (90 images): White Rock Wander
[Updated 2/27/2021: Added 25 more daytime beachfront shots to gallery. The X-S10 has now been returned to Fujifilm after my testing was completed.]
[Updated 2/21/2021: Added fifteen night shots to gallery and more descriptive text about the X-S10's IBIS to this post.]
You may be wondering why I haven't been posting much, only two posts prior to this one since March of 2020 actually, or maybe you've figured it out based on those few previous posts, but basically my life changed quite unexpectedly in 2020 and it's not due to the pandemic. I now have a truly wonderful partner (with two cute cats) and she has totally changed my life for the better, changed my priorities dramatically. A while back, I moved from Vancouver to White Rock and the above linked gallery is really the first time I went walking about with my camera gear, intent on documenting my new neighbourhood. I had a day off work, where she didn't, so I took the opportunity to wander the streets and the first 50 shots in the above gallery are what I captured that day. She is also an enthusiastic photographer, so we are both looking forward to the time when COVID-19 has passed and we can travel outside of Canada again.
Although the commute to work is now well over 40 km, more than ten times farther than it was before (!), traffic has been manageable. The longer daily drive meant downsizing my 6-cylinder 2019 Subaru Outback (what a wonderful powertrain it had) to a more economical 4-cylinder 2021 Subaru Crosstrek "Outdoor". I've always wanted a Crosstrek, from the time it was first announced nearly 10 years ago, but I always felt it was too underpowered. It now finally has a powertrain that I can live with for longer road-trips with a full load of camping gear and a roof carrier, a new 2.5L engine with over 30hp more than the older 2.0L engine. Its new larger engine is essentially just as economical as the smaller one used still in the lower end models, but the significant increase in hp makes for a much more punchy and enjoyable powertrain. Anyway, enough about my new car, back to photography!
The images in the gallery were actually taken with Fujifilm's new X-S10 camera body, on loan from my local Fujifilm rep (thank you!), and my X-Pro2 was left at home. While I still much prefer the rangefinder style body of my X-Pro2, and prefer the old school dials and more customizable buttons, the X-S10 still proved to be a very nice camera to use in practice, once I customized some of the controls. The X-S10 has ergonomics that are more on par with most other modern DSLR and mirrorless bodies, and it does not have, for example, the marked shutter speed dial, a marked ISO dial etc. The X-S10 has unmarked control wheels and a "PASM" mode dial, so ergonomics that are likely far more familiar to people using other camera systems, which isn't really a bad thing for those thinking of giving the Fujifilm system a try.
The X-S10 also has in-body image-stabilization (IBIS), which works very well indeed. The last fifteen photos in the above gallery were all shot handheld, no tripod, and the EXIF display will show the shutter speeds and so on. Shots as slow as 1/2 second are still pretty much tack sharp, which is nearly 5 stops or so of improvement with a 50mm equivalent lens. Overall, I would rate the IBIS as being quite a bit more effective (and more consistent) than the IBIS unit I had in the Fujifilm X-H1, which I shot with some time ago but finally gave up again due to still liking my X-Pro2 better overall. I am certainly looking forward to the day when a hypothetical "X-Pro4" might include IBIS! Regardless, overall the X-S10 is a very compact and light camera, but with a nice substantial hand-grip and it proved quite enjoyable to use, despite my above mentioned preferences. Enjoy the photos!
I will be making an effort to blog a little more often, but don't expect too much...