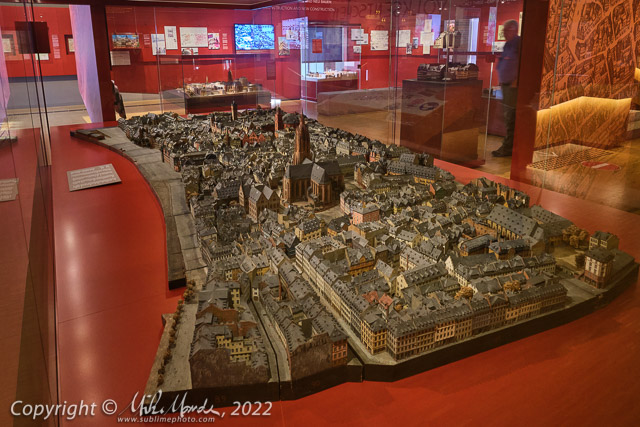 On our last day in Germany, Emily and I visited the German Historical Museum while my dad stayed with his brother. It was a huge museum and unfortunately our time was too short to properly see it all. What we saw was fascinating and well worth another visit in the future! Emily and I had discussed possibly getting married in Germany, at the Römer in Frankfurt (the old city hall) where my parents were married too. The first photo in the gallery shows the Römer. In the end, it would have been too difficult for Emily's entire extended family to travel to Germany, so we gave up on the idea. For a while though, we were seriously thinking about it.
That's it, the last gallery and posting from our wonderful trip to Germany in August of 2022. Emily loved the food in Germany and was happy to meet the extended Mander family too. We hope to return in a few years and we both want to visit Berlin (I have never been either) as well as head back up to the island of Föhr in the North Sea, with its quaint villages and wonderfully photogenic thatched roof buildings, and of course visit friends and family again.
Next up on my blog will likely be a gallery with few photos from our wedding back in August, as well as our honeymoon in Hawaii after! Then I'll likely circle back to my 2018 trip to Germany and finish those galleries, before working on some closer to home trips and outings with Emily during COVID-19.
Show:
All blog postings from my 2022 Germany trip