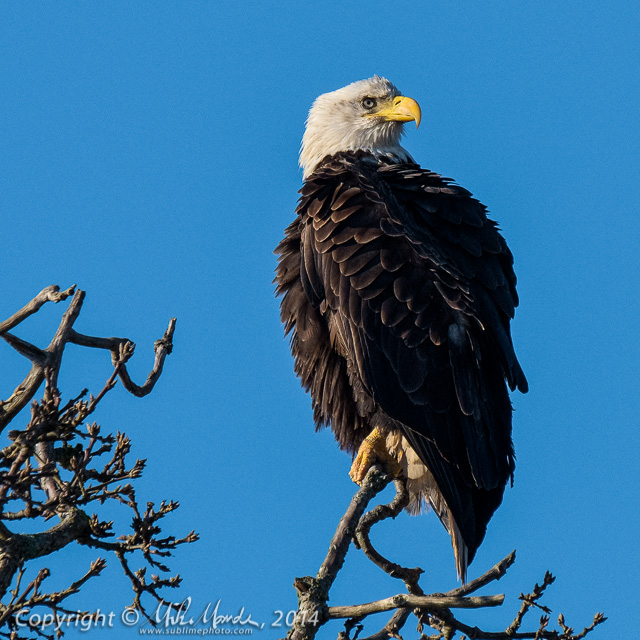 I recently had the opportunity to borrow both of Fujifilm's current telephoto zooms for their X-system, the Fujinon XF 55-200mm f/3.5-4.8R OIS zoom ($699) and the XC 50-230mm f/4.5-6.7 OIS zoom ($399). While sharing a similar zoom range, these lenses are distinctly different when it comes to features, build quality and price. Amazingly enough though, when it comes to optical performance, much to my surprise they are both very nearly tied. In fact, if I had to pick one over the other purely from a resulting image quality standpoint, I would actually choose the less expensive 50-230mm zoom… and in fact, I did. I recently bought the 50-230mm for myself and while it certainly does not best the 55-200mm by a very substantial margin, there were a few other factors that led to my decision.
For 25 sample images from these lenses, click on the gallery link above. Note that while I had both lenses with me on numerous occasions, I ended up using the 50-230mm more, both for its slightly greater zoom range and for its lighter weight and lighter zoom action. As a bonus, I discovered the cheaper and lighter zoom was actually a little sharper too! Therefore, the gallery is heavily biased towards the 50-230mm, which is the one I bought after all...
The more expensive 55-200mm has solid, confidence inspiring construction with a metal lens mount, Fujifilm's aperture control ring, unmarked as with all the zooms so far, an OIS (optical image stabilizer) switch and a manual/auto aperture switch, just like on the XF 18-55mm f/2.8-4R OIS kit zoom. It also comes with a generously sized lens hood. The barrel on the 55-200mm is quite wide, and some care needs to be taken with larger tripod heads and tripod plates that extend past the body's bottom plate, to ensure that no pressure is put on the barrel of the lens. This goes for all of the smaller X-system bodies, like the X-E1/X-E2 as well as the X-M1/X-A1. The X-Pro1 seems to have an advantage here, and the larger body might also balance the lens a little better in the hand. For the X-E1 and X-E2, an optional grip can be purchased, having a bottom-plate that attaches to the camera, which should alleviate this concern too.

The 55-200mm has a firm zoom action that shows no sign of zoom creep whatsoever and the extending lens barrel feel solid and strong. However, in my personal opinion, I would rather see the zoom mechanism be ever so slightly looser which could, of course, cause the zoom to start creeping once the mechanism wears with use. As it stands now, I would be surprised if the zoom started to creep, even after several years of regular use... but that is purely speculation on my part. The lens hasn't been around for that long, so it is much too early to tell for sure. Still, I'd vote for a slightly looser action myself and take the chance.

The autofocus on the 55-200mm is fast and silent and generally the image quality and bokeh of this lens is excellent. It is quite sharp wide open already but corner sharpness will improve when stopping down, achieving best results perhaps one stop down from wide open. Distortion seemed a non-issue, vignetting was fairly minimal and the only real complaint is that the lens does have a little chromatic aberration in the corners, although that is easily fixed at the raw conversion stage. The image stabilizer also seems effective. Like the 18-55mm zoom, the 55-200mm also doesn't have quite the same level of image quality that the many of the primes do (many of which I find truly spectacular), but all you need to do is add a little bit more sharpening in post and you're there for anything but the largest size prints. Considering the moderate price and size of this zoom, I feel the performance is as good or better than expected. Now, on to the 50-230mm...

At a mere $399, one might not expect much performance from the 50-230mm, especially after picking it up and noticing how light it is... and after seeing the all-plastic lens mount. However don't let how it looks and feels cause you to misjudge its optical quality! In terms of image sharpness, the 50-230mm in most cases equals or even slightly exceeds that which the much larger, heavier and more expensive 55-200mm delivers. The smaller 50-230mm does suffer from more vignetting and slightly more chromatic aberration but again, those issues are easily dealt with in most raw converters. It includes a lens hood as well but apart from the basic zoom and focus rings, the barrel is devoid of any additional controls. To change the aperture, you need to use the rear thumb-operated control wheel on your body and the stabilizer can only be turned on or off from the menus in the camera. Definitely a bit of a pain…

In most ways, the image quality comments from the 55-200mm apply to this lens as well, apart from the above mentioned differences but I would say it will deliver ever so slightly sharper results in some cases. The focusing seems to not be quite as quick and decisive as the 55-200mm and it may not track quite as well either, not than any of the current bodies are convincing when it comes to tracking a moving subject anyway! However the image stabilizer seems very effective and for such a compact, light and inexpensive lens that delivers such outstandingly sharp images, I can overlook the lack of controls on the lens. In addition, the zoom ring has a lighter action than the 55-200mm, which I much prefer. It is not quite as silky smooth perhaps, but I like that it does not require as much effort to rotate. Since the lens itself is so lightweight, I also don't think zoom creep will be much of an issue.

As I see it, my X-E2 system begs for small, lightweight prime lenses. I felt that the 55-200mm was just a bit to large and heavy to go well with my lightweight kit. Had its image quality been convincingly better than the cheaper lens though, well I think I would have put up with the size and weight. However for the image quality it delivers, the compact and light 50-230mm won me over!