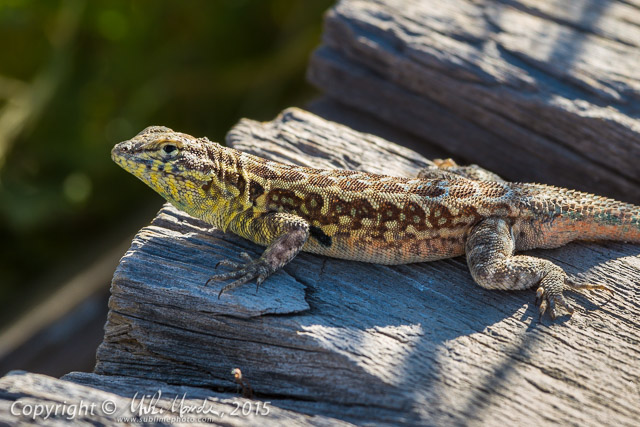 I may have mentioned before how far behind I am in processing trip images? The last big trip I completely finished editing and processing was Germany in 2011 and now I am going back even further, starting on my US Southwest trip from May 2010 with my friend Bill. We made it all the way down to Big Bend National Park in Texas that year, on the Rio Grande river at the Mexican border. The colourful lizard above is one of many I saw at the Antelope Valley California Poppy Reserve on day three.
All posts from this trip:
Southwest 2010
The last fully processed set of trip images were those from my
Southwest 2009 excursion
, and that one is still on my sublimephoto.com website, which ends with galleries
shot in 2009
. I actually have one more earlier trip to process, a solo one down to southern California in March of 2010. However, I decided to work on this one first since I may be heading back down to Texas, this year in spring, so I wanted to remind myself of the locations I visited last time.
I thought this might be an opportune time to mention some of the gear transitions I've been through in the last few years...
That May 2010 vacation is actually the last major photo trip I did with my Canon system, even though I didn't switch to Nikon until late 2012. I had been shooting with Canon digital SLRs since 2004, starting with an EOS-20D, then moving to a 30D, 40D, 50D and lastly the 7D. On this US trip in 2010, my Canon kit was comprised of an EOS-7D body and an IR-converted EOS-20D (my original 20D), with a Tokina 11-16mm f/2.8, then the Canon lenses, a TS-E 17mm f/4L tilt-shift, the EF-S 15-85mm kit zoom, an EF 24mm f/1.4L II, an EF-S 60mm f/2.8 Macro, an EF 70-200mm f/4L IS and finally an EF 400mm f/5.6L.
This was a substantially big an heavy kit, which is why I decided to lighten my load for my trip to Germany in 2011 with a combination of Panasonic and Fujifilm gear...
I wasn't about to travel around Germany, visiting relatives and sightseeing with my father, while lugging around a 25 pound backpack full of Canon DSLR gear! I decided to buy into a Panasonic Micro-4/3 system, with a GH2 body and numerous lenses. Despite the fact that I had lenses covering the equivalent of 14mm to 400mm for the Panasonic, the whole shoulder bag I was using weighed a mere fraction of the big Canon kit. On that trip, I also had a Fujifilm X100, which is how I fell in love with the retro styling and image quality of Fujifilm cameras, the first of many to come.
I ended up being extremely happy with the overall performance of the Panasonic kit (and the Fuji X100) when I was in Germany since, in a surprising number of ways, I felt it surpassed what I could have gotten from my Canon gear. So, on my next trip to the Southwest in 2012 (yes, photos from that one also need to be worked on!) I left my Canon gear behind and just took the Panasonic gear and Fujifilm X100 again. That was the year the Nikon D800 was announced and that spelled the end of my years of being a Canon shooter...
I was actually planning on upgrading to a full-frame Canon system in 2012, with the announcement of the 5D Mark III, but then Nikon camera along and released the truly exceptional D800, which offered not only a ground-breaking 36 megapixel sensor but despite the huge pixel count, the sensor proved to have very low noise levels and absolutely stunning dynamic range. Honestly, it was the dynamic range that sold me on it, being a huge step up over not only anything that I had ever shot with before, but also proving superior to the brand new 5D Mark III as well. Since I would have needed numerous new full-frame lenses for a full-frame Canon system, it was actually the ideal time to make a total system switch to Nikon as the cost was not all that much higher in the end, especially since I pared down the number of lenses I had.
However in the meantime, my Fujifilm kit has grown more and more. After the X100, came an X-E1 body with a few lenses, then an X-E2 body and numerous additional lenses, now including the 10-24mm, 14mm, 23mm, 60mm macro, 50-230mm, a Zeiss 32mm and more, giving me a full-frame equivalent range of 15mm up to 340mm. With virtually every lens being truly superb, and some nearly flawless optically (the Fujifilm 14mm and 23mm come to mind), my X-E2 camera system has totally taken over from the mighty Nikon D800.
My X-E2 also has superb low ISO dynamic range that, while not quite up to the level of the D800, is still better than most DSLRs, including even full-frame Canon bodies. The X-E2's dynamic range is plenty good enough for almost anything I have needed to shoot, and those amazing lenses combined with the gorgeous colours from Fujifilm's X-Trans sensor... the image quality I can pull out of the raws with PhotoNinja, the tack sharp 24x36 inch prints I've been able to make, well...
Anyway, that is all a story I will leave for a future posting!