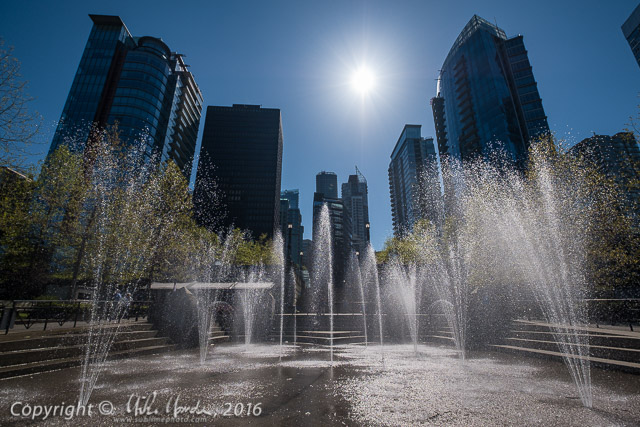 Last Saturday was an absolutely gorgeous day, perfect for another Fuji Photo walk! We had nearly 30 people attending our outing at Coal Harbour in Vancouver. What made the day memorable was warm sun, clear blue skies and lots of enthusiastic photographers, many already with Fujifilm gear, but a few with other systems who were hoping to try out Fuji X-system gear.
Beau Photo sponsored the event by, firstly, sending me (haha!), but also by providing two $150 rental coupons that people can use towards further testing of Fujifilm bodies and/or lenses. Everyone who attended received a Beau/Fuji ballpoint pen, a Fujifilm X-system T-Shirt and Fujifilm also provided a few more prizes, including a travel mug and a few X-T1 bodies... oh ahem, pardon me, they were USB sticks disguised as miniature X-T1 bodies. Still, very cool for all those who attended this free event!
Above is a link to a gallery of images I shot during the day with my X-Pro2, with large 4000 pixel wide files available to download, in order to better check out the excellent quality of Fujifilm's lenses. All photos were processed fully in the latest version of Adobe Lightroom CC (2015.5 release with Camera Raw 9.5). I have found that the latest Adobe software is really working quite well with the higher megapixel sensor in the X-Pro2 and I suspect that only rarely, and mainly if making really large prints, would you see a substantial benefit from using a different raw converter like Photo Ninja or Iridient Developer. I will explore this a little more in the full X-Pro2 review I'm working on, one that, for a variety of reasons, is taking longer than anticipated...