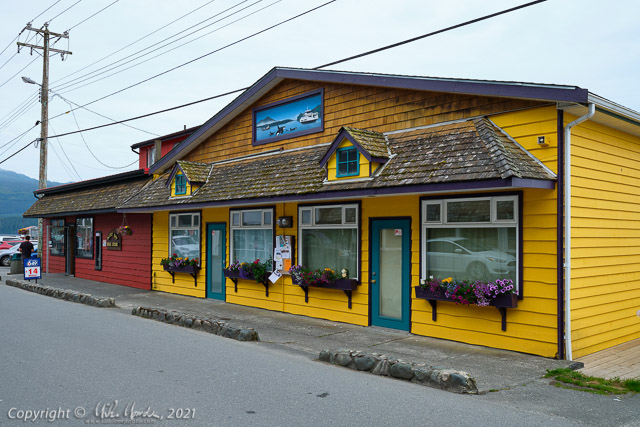 Gallery (45 images): 2021 Island Trip - Alert Bay - Day 5
Unfortunately the weather did not improve much and our day over at Alert Bay was pretty much overcast the whole time, with a smattering of drizzle occasionally too. We took the ferry from Port McNeill to went over to Alert Bay on Cormorant Island first, staying for maybe three to four hours, then caught the ferry back to Port McNeill, and stayed on to get to Sointula on Malcolm Island.
By that time it was evening, we were both hungry and as it turns out, absolutely nothing was open in Sointula anymore, save an ice-cream stand. It was also drizzling and the prospect of spending about three hours wandering around there, getting damp and hungry, didn't seem appealing. Emily and I looked at each other and decided to quickly walk back to the ferry before it left. We managed to get on and headed back to Port McNeill.
Alert Bay was very scenic though, with lots of colourful buildings, a great walk through the ecological preserve, as well as a visit to the interesting and educational U'mista Cultural Centre, where one wasn't allowed to take any photos however. Hopefully the next time we visit the area, the weather will be better! We'll also have a better idea how long it takes to explore and can optimize the timing of our visit...